Wine Accessories: Laser Engraved Decanters
To tell us what you want engraved.
Enter the text you want engraved when you make your selection below. For logos send us your artwork separately by e-mail. If you have additional information please complete your order and go to the final Check Out page where you can enter any other information you want us to have in the Comment Box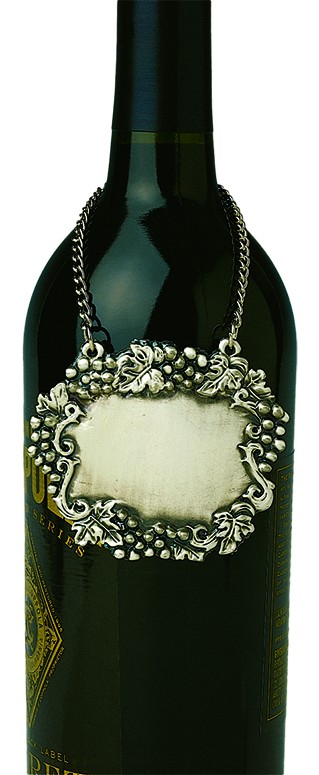 Pewter Bottle or Decanter Placard
Handsome and traditional way to label the contents of a decanter or bottle.
These can be laser engraved on the face.
2-3/4" wide, 2-3/8" high. Chain 6-1/2".
Personalized gift suggestion: A custom set of decanter placards engraved with "Rum", "Bourbon", "Scotch" or "Madeira", "Port", "Bordeaux", "Burgundy" or "Cabernet", "Merlot", "Zinfandel" and "Syrah" is a great gift idea.
To have yours engraved: Enter the required information below.
Price engraved: $11.99 each, minimum of 5 required
Price: $8.49 each plain not engraved, no minimum quantity required.