Oregon Wines
Oregon - Willamette Valley, Rogue Valley, Columbia Valley
Wines on this page from: J. Scott Cellars
WHITE WINES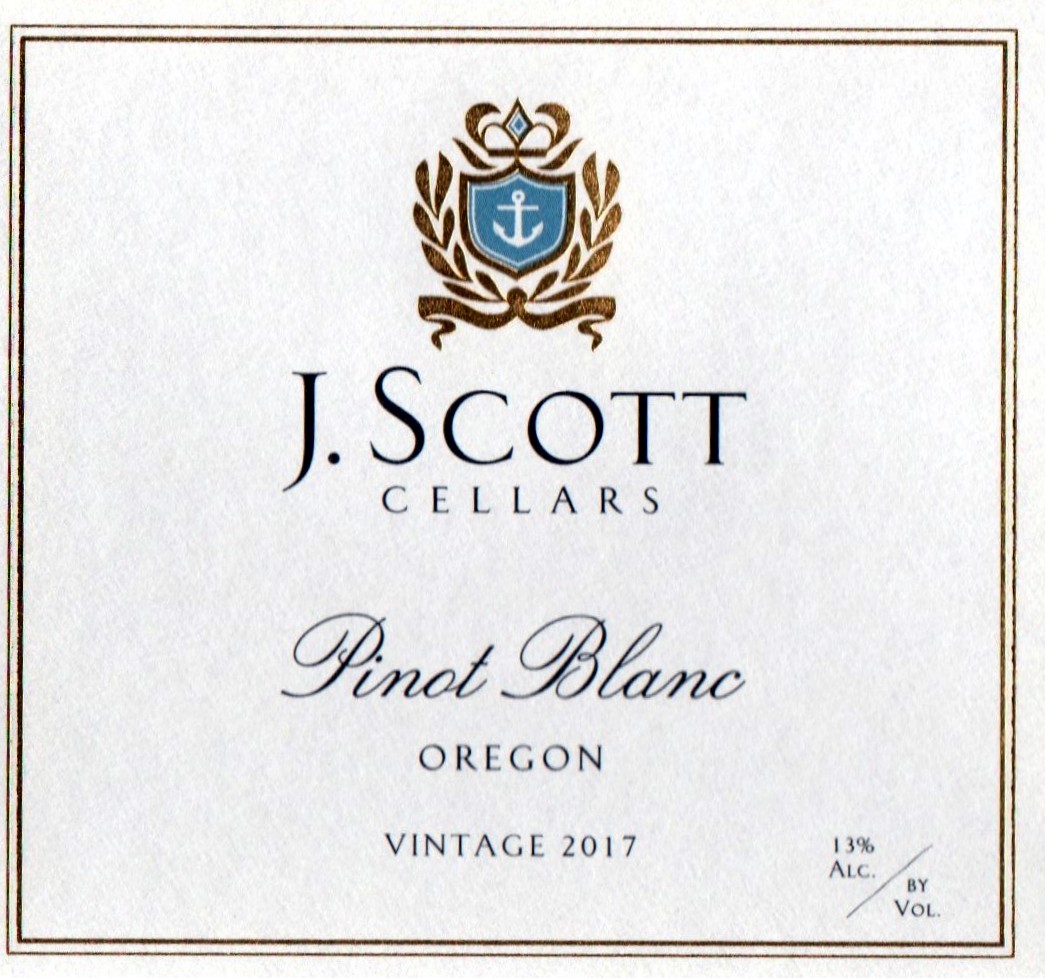 J. Scott Cellars Pinot Gris 2021 Willamette Valley, Oregon
Winemaker's Notes Perhaps our most dry wine on the menu, the Pinot Gris is packed full of citrus flavors; with a smooth minerality and essence of Meyer lemon. This wine is made to go with seafood! This wine is a perfect accompaniment to Salmon, Crab and Oysters.
$18.00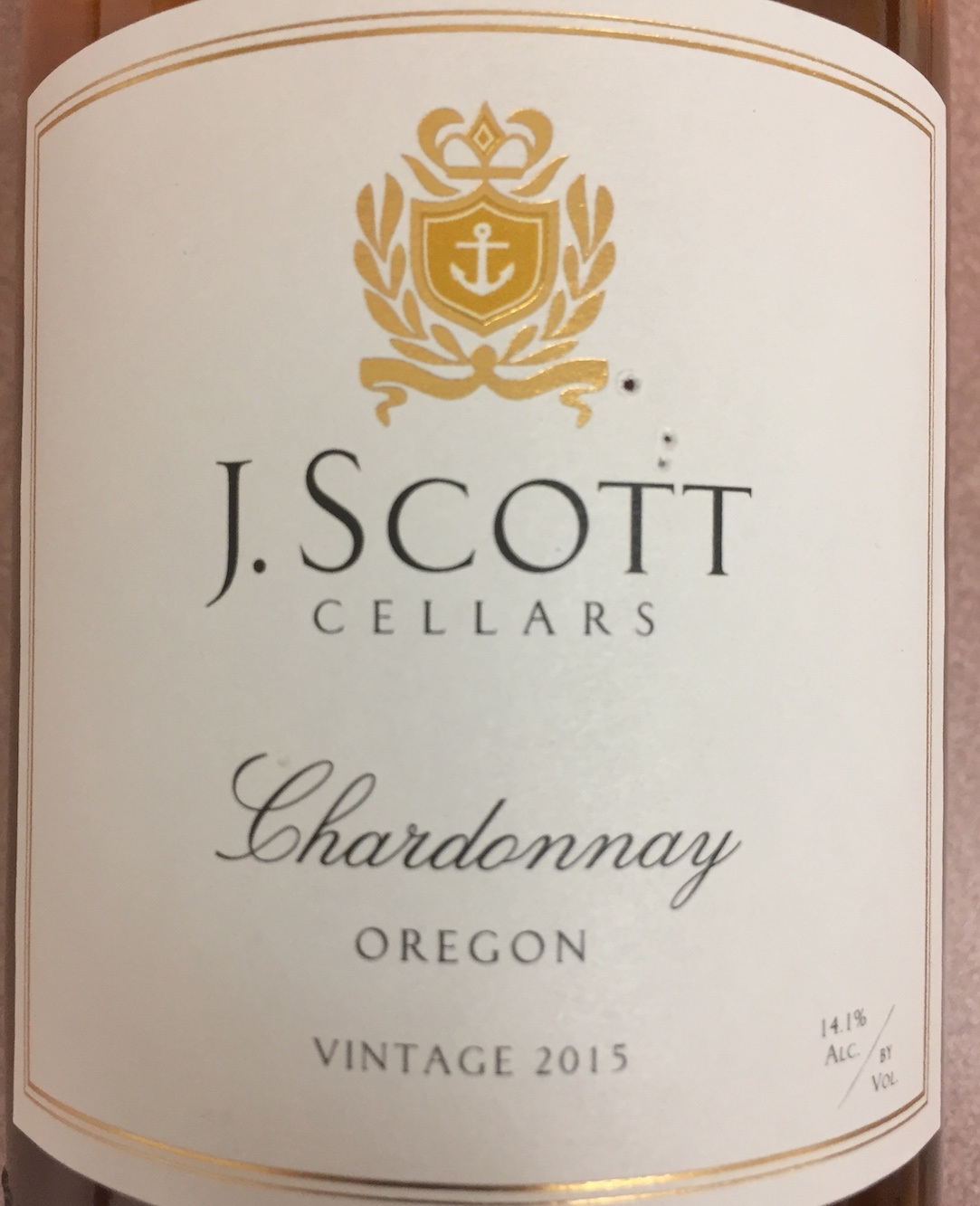 J. Scott Cellars Chardonnay 2020 Oregon
Winemaker's Notes Classic chardonnay - barrel fermented and barrel aged loaded with flavors of Creme Brulee and butterscotch. It is dry and the sweetest tasting of our dry white wines, this Chardonnay unveils aromas of butterscotch and creamy vanilla. 400 cases produced, 14.1% alcohol
$24.99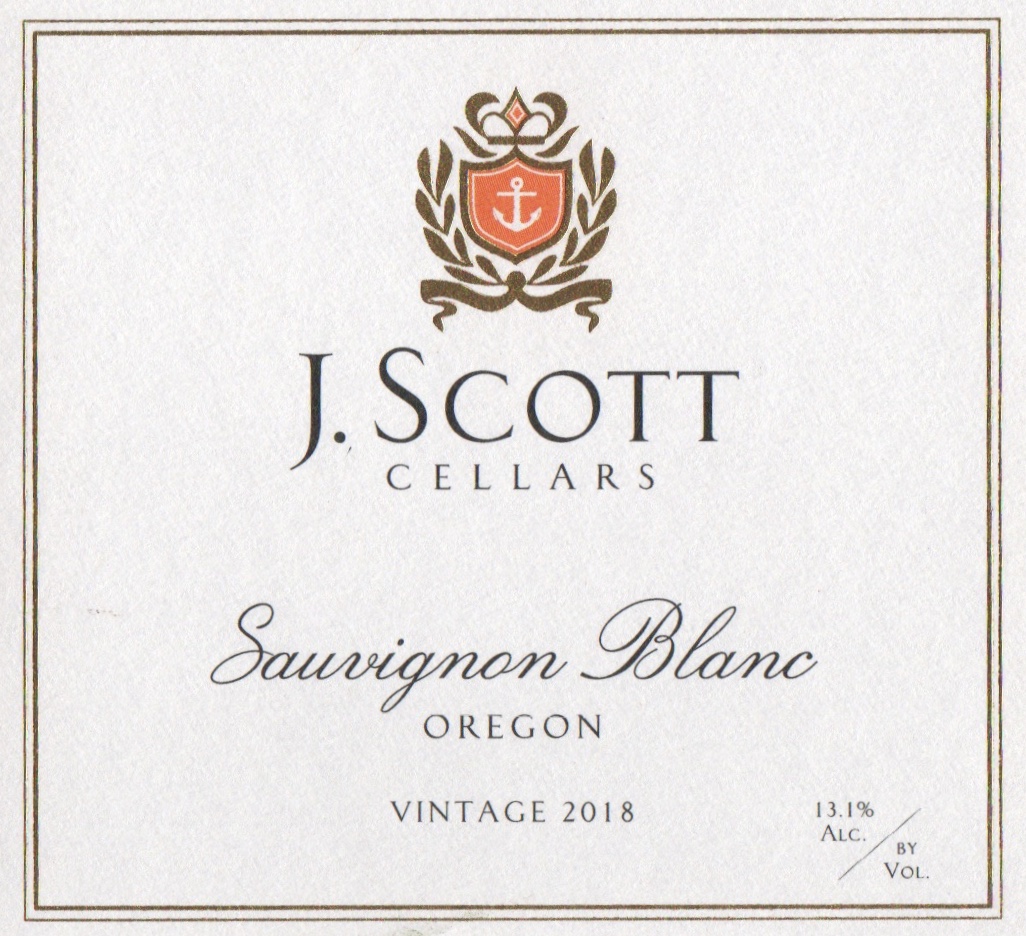 J. Scott Cellars Sauvignon blanc 2020, (Rogue & Williamette Valley), Oregon
Winemaker's Notes: The 2021 Sauvignon Blanc is everything you want out of a dry white wine. It's crisp, clean acidity is perfectly complemented by a creamy note of meringue and white peach. Delicious vintage! New Zealand style stainless steel fermented. Aromas of grapefruit and pineapple. Delightfully easy to drink. 250 cases produced, total acidity 7 g/liter, 13.8% alcohol
$22.00
ROSE WINE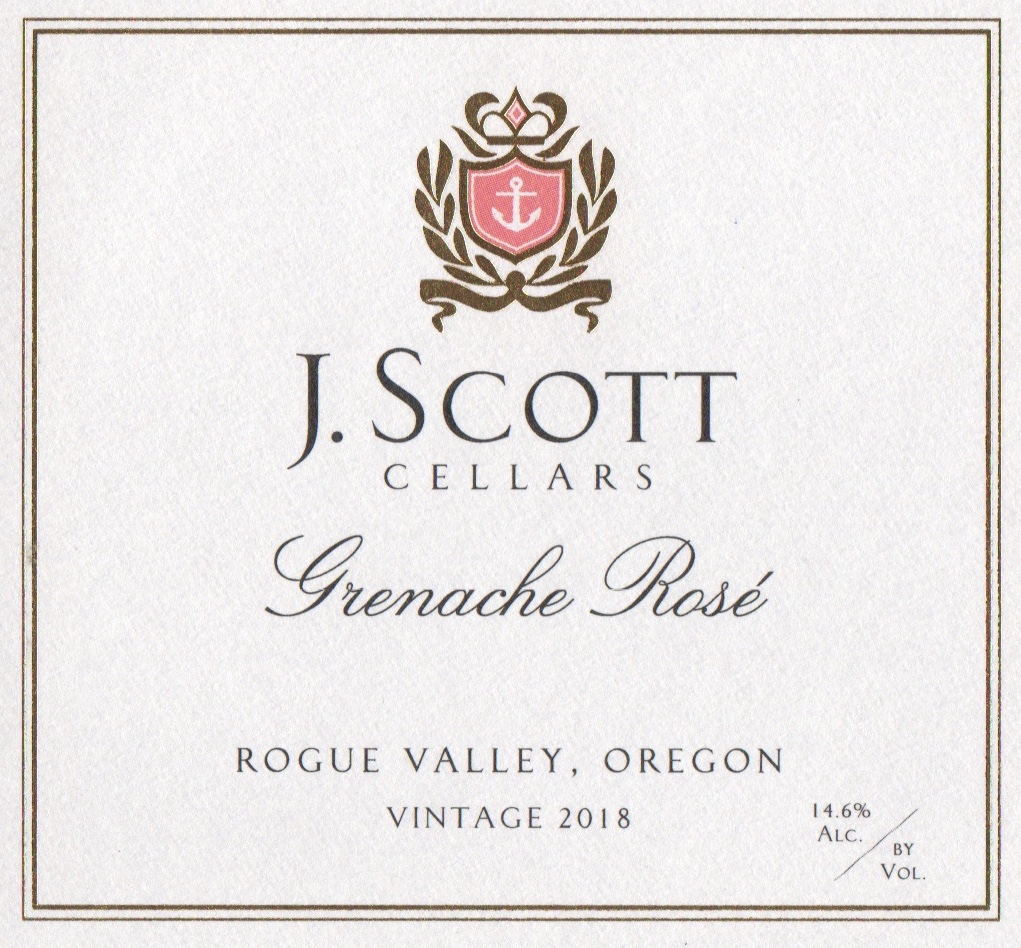 J. Scott Cellars Grenache Rose 2020 Rogue Valley, Oregon
Winemaker's Notes Grenache Rose, aromas and flavors of strawberries, full bodied and well balanced by the acidic tangy taste of grapefruit. 300 cases produced
$24.00
RED WINES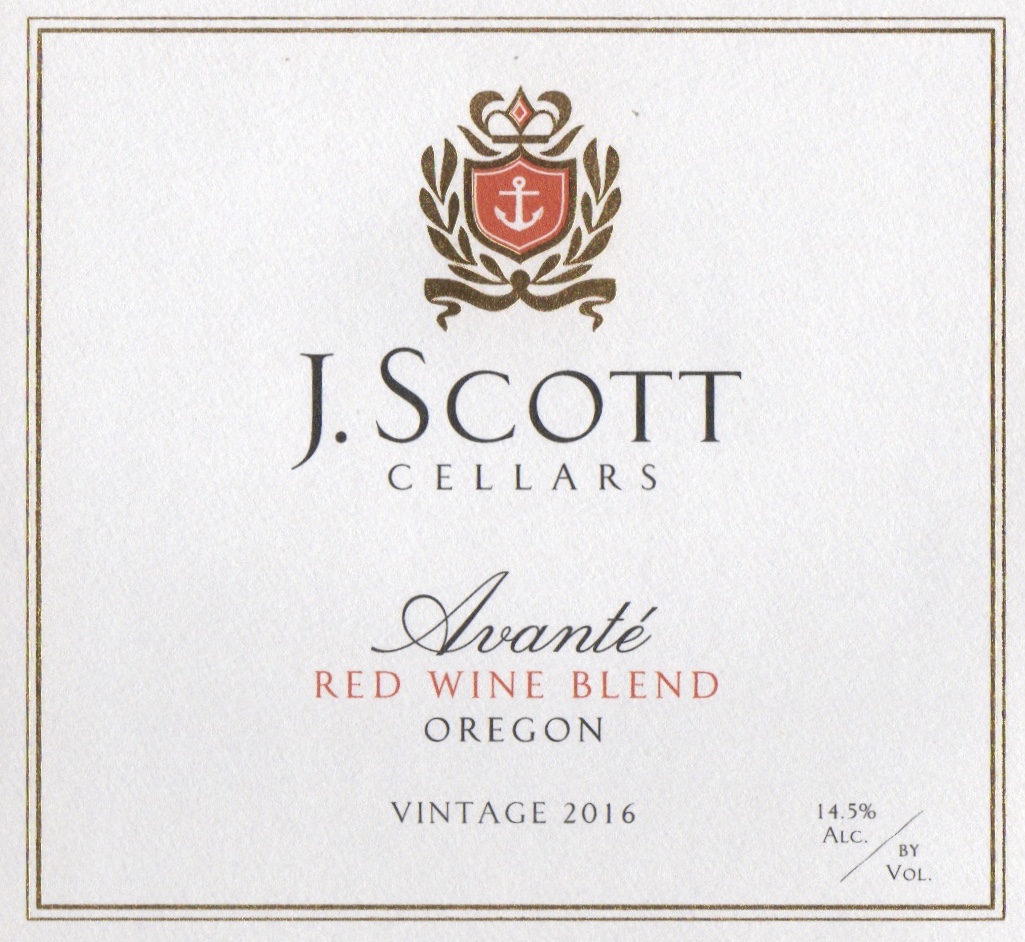 J. Scott Cellars Avante Red Blend 2017 Rogue Valley, Oregon
Winemaker's Notes:
Jonathan's signature wine, Avante red blend, is a delightful surprise with each vintage! Our 2017 vintage is made up of Grenache, Tempranillo, and Touriga Nacional. Filled with delicious cinnamon and baking spices on the nose and deep red fruit on the palate, and just a smidge of lingering smoke, this wine is sure to warm you up. Rich, delicious and ready to enjoy! This wine is best enjoyed with well marbled meats and full flavored cheeses.
$31.99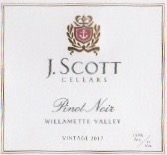 J. Scott Cellars Pinot Noir 2018 Williamette Valley, Oregon
Winemaker's Notes This Pinot Noir has sweet aromas of cola berry and baking spice with soft, velvety tannins. Black cherry and baking spice on the palate. Alcohol 13.9%
$29.00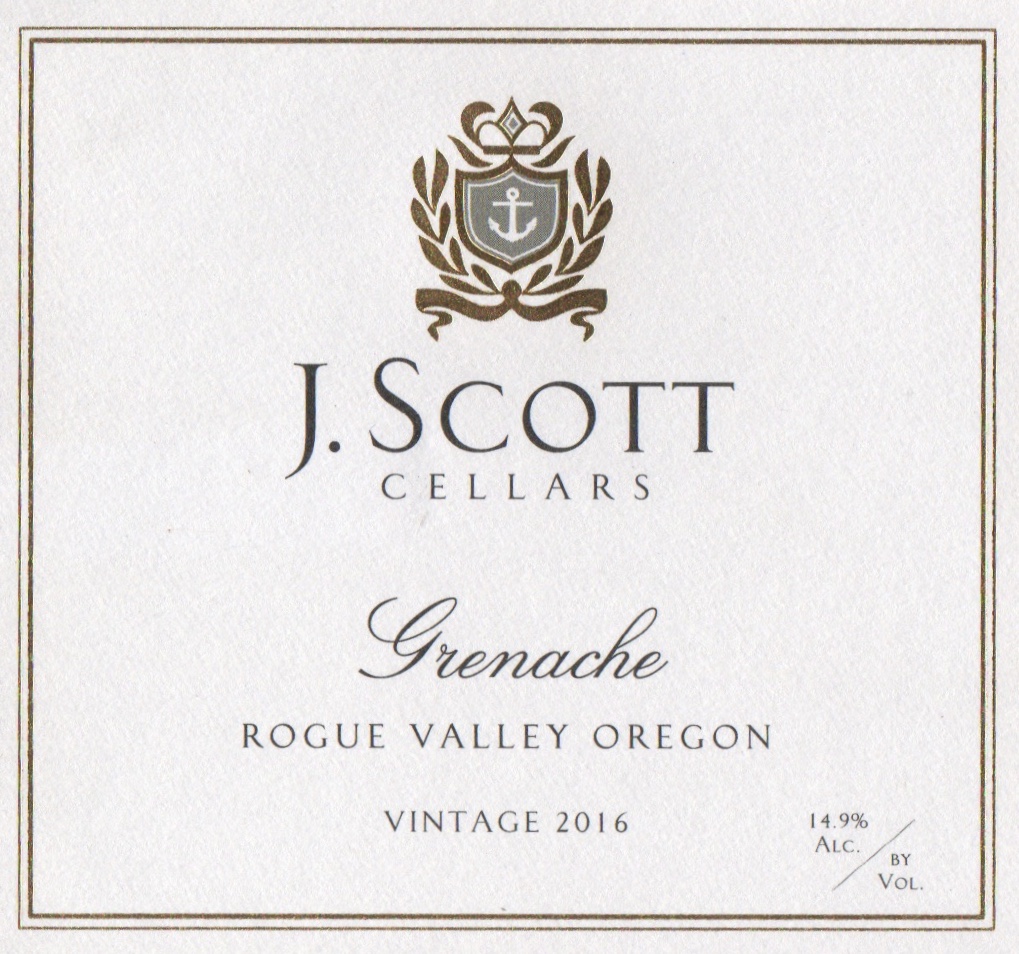 J. Scott Cellars Grenache 2018 Rogue Valley, Oregon
Winemaker's Notes: This lovely wine from Southern Oregon has aromas of blackberries with nice acidity for a red wine and unusually deep color for Grenache. Another deliciously fruit forward vintage of Grenache that is ripe with baked fruit flavors and a hint of spice. Medium bodied with a lovely, smooth finish! Alcohol 14.9%
$35.99
DESSERT OR SWEET WINES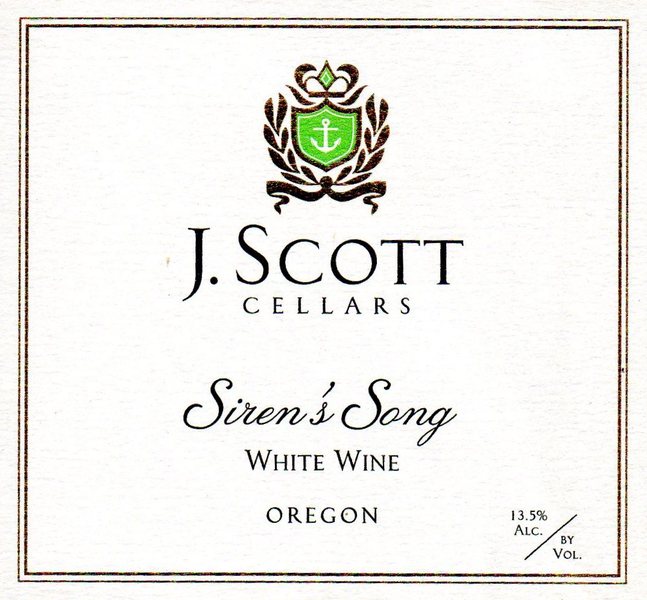 J. Scott Cellars Siren's Song, Gewurtztraminer, Reisling, Muscat Oregon
Winemaker's Notes A delightful and slightly sweet wine made up equal parts of Gewurztraminer, Riesling and Muscat. Aromatic with a nice balance of acidity. 300 cases produced, total acidity 6 g/liter, 6% residual sugar, 12.5% alcohol
$14.99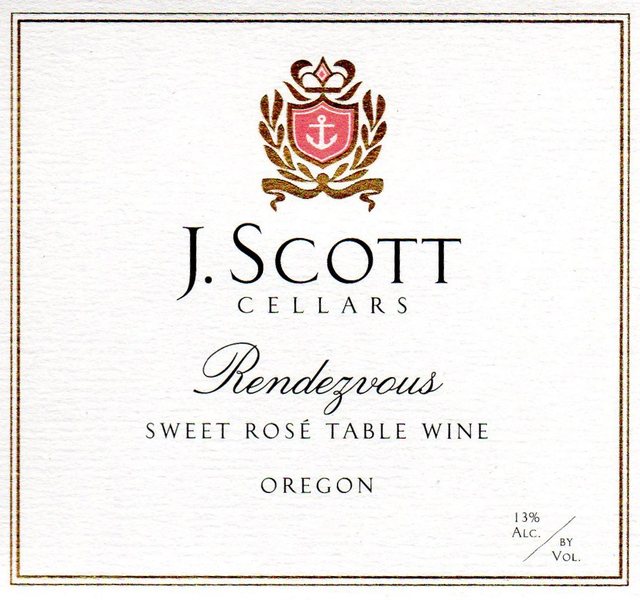 J. Scott Cellars Rendezvous Sweet Rose Table Wine, Oregon
Winemaker's Notes This irresistible sweet wine is best enjoyed well chilled in the company of good friends! Viognier / Muscat / Pinot gris with splash of Petite Sirah 100 cases produced, total acidity 6 g/liter, 13% alcohol
$13.49