Wine Glass Accessories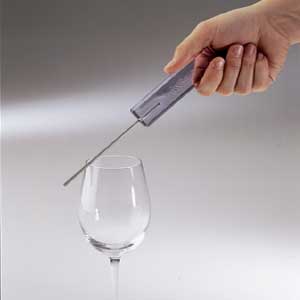 Wine glass accessories Crystal Saver
The crystal saver has a nickel file coated with diamond particles. Dipped in water, it will smooth chipped edges of fine crystal, china, ceramics or glassware with a few easy strokes.
$27.99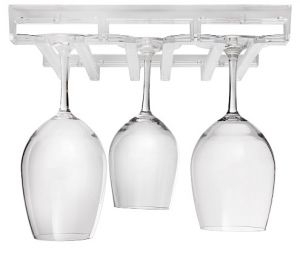 Wine Glass Rack
Liberate those wine glasses from the cupboards and out where they're easy to use and a pleasure to see.
Show your love of the wine lifestyle with this wine glass accessories easy solution for making your wine glasses a part of your home, saving cupboard space and their appealing look in your kitchen, dining room or study! The Stemware Rack of sturdy acrylic fits under most kitchen cabinets and underneath shelves that are 10" or wider. Two or more butt together to create a continuous rows or side by side. Easy to install.
Each unit holds from 9 to 12 stemware glasses depending on size and style. Four screws included with each unit.
11-1/4" wide x 9-1/2" deep
$10.99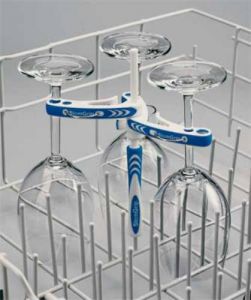 StemGrip for Wine Glasses
p>Safely wash stemware in the dishwasher with Stem Grip. Stemware will stay secure during washing.
By turning each glass upside down and placing a clip on each one, you are now ready to position the glasses around the post then slide the octagonal side of the clip over the central post. A set consists of one eight sided post that fits onto a tine in the lower rack of the dishwasher. Each set can hold four pieces of stemware.
A set is one Post: 8" tall plus Four Clips: each 3-3/4" long.
$17.49