Wine Accessories: Wine Service and Serving Tools, Board, Tray, Caddy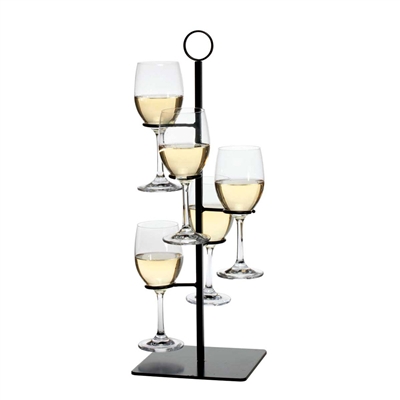 AMELIA FLIGHT SERVER
The Amelia Flight Server is a restaurant-quality rack built to carry enough wine for an entire table of winos.
The sturdy wrought iron construction and solid but unobtrusive base ensure the flight will stay upright.
A slotted ring on top is perfect for carrying your wine or adding a card to name your flight... or its destination.
$24.99
LONGBOARD SERVING TRAY
This unique wine tray is sure to elicit oo's and aah's from your guests. And because it's made of sustainable bamboo, it's also environmentally responsible.
$49.99