Exceptional corkscrews, unusual in their design or way they work:
SwiftPull Pro 2, Le Thiers, Electric, Speed-Pull, Puigpull, Pulltap, PullParrot, Castello and more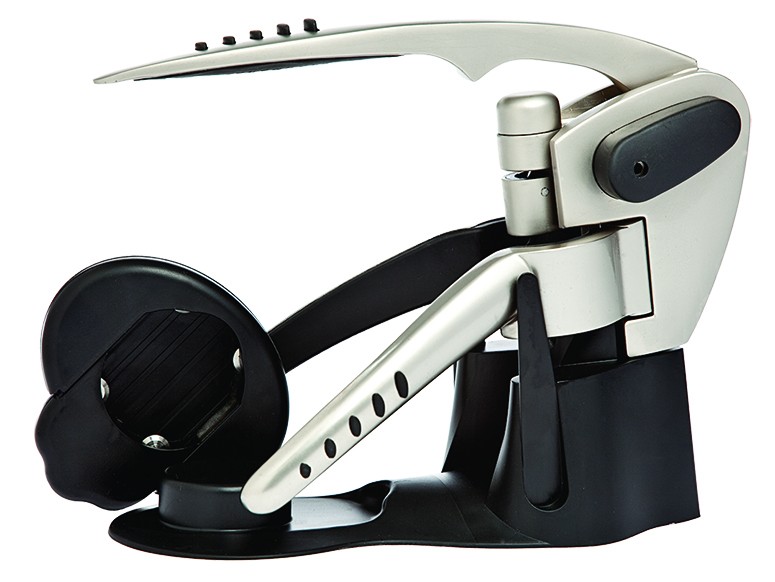 SWIFTPULL® PRO 2 Wine Bottle Uncorking System
Compact, innovative design opens bottles in seconds.
Each Set Features:
- SWIFTPULL™ PRO 2 Uncorker
- SWIFTPULL™ Foil Remover (4 cutting wheels)
- SWIFTPULL™ PRO 2 Compact Table Base (for convenient storage)
- SWIFTPULL™ PRO 2 One (1) Extra Replacement Worm
SWIFTPULL™ PRO 2 is lightweight and compact: just over one pound (approx. 500 grams).
This Is The Only Hand-Held Uncorker To Use A Professional Helix Worm To Easily Open All Corks, Natural Or Synthetic. Sturdy all-metal alloy rack and pinion assures smooth extraction.
Metal lever and gripper handles are lined with rubber, perforated through the handle to give a more positive grip.
Measures 5-1/4" high, 2-1/2" wide, 7-3/4" long.
$27.99