Wine Accessories: Wine Cellar Accessories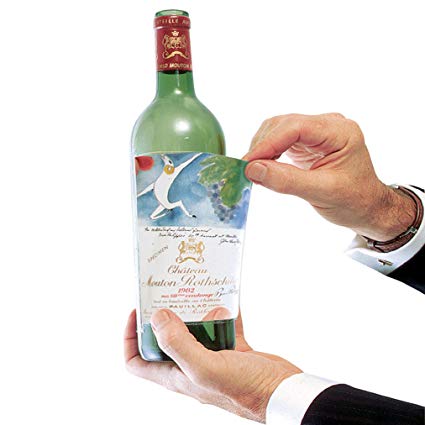 Label Saver
The best way to remove labels. Splits the printed surface of the paper from the adhesive backing leaving a laminated label to place into a notebook. Measures 5" x 6" accomodating virtually any label.
10 Labelsavers - $9.95,
20 Labelsavers - $17.99
50 Labelsavers - $42.95
100 Labelsavers - $79.95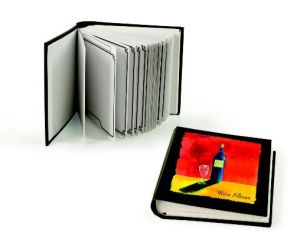 Deluxe Wine Album with 30 Label Removers. wine cellar accessories
Remember your favorite wines forever!
A beautifully bound, exclusive album lets you create your personal collection of wine labels. Allows you to remove labels from bottles with specially developed plastic film (included).
Space for 30 different two-page journals with one side to paste labels and the other side for title and personal notes.
Measures: 7" X 7" X 2".
$37.99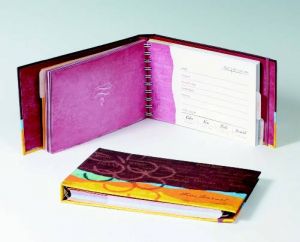 Wine Label Album
Designed for recording the memorable aspects of each bottle of wine, the entry pages of this journal include an easy scoring system and plenty of space for pasting in labels. A completed journal becomes a handy personal reference book for both connoisseurs and casual sippers. One of our favorite wine cellar accessories.
Size: 9-1/4" x 5-1/4"
**You may want to combine with a purchase of the Label Saver available at the top of this web page. Removes label from bottle and easily pastes into the Wine Label Album.
$24.49