Wine and Food Accessories:
Custom Orders Page for Special Customers
Order placement:
Order placement: Casey Maynard
Beer Growler, 32 Ounce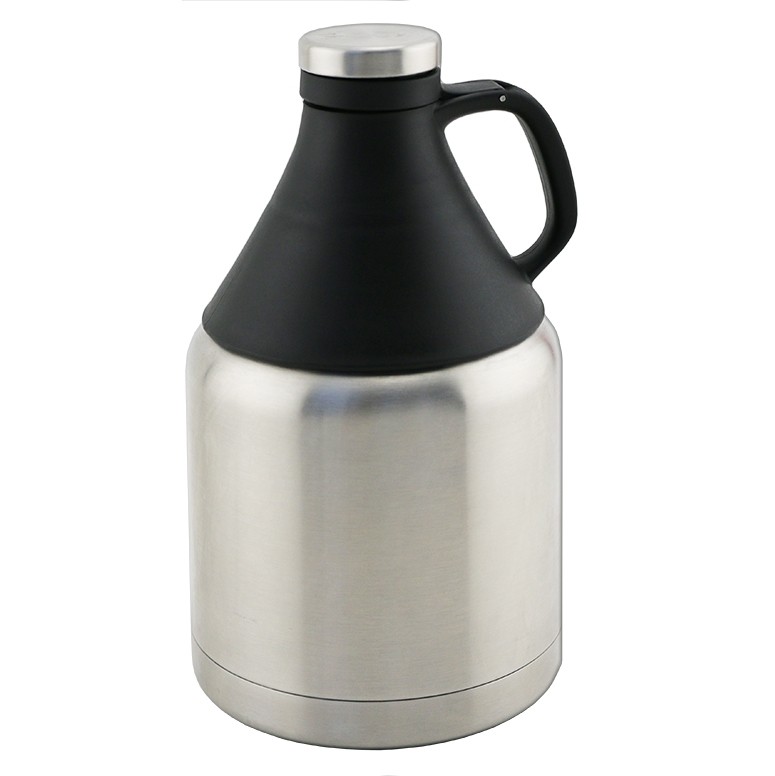 Beer Growler, 32 Ounce
Triple-Wall, Stainless Steel, With Tritan® Top 32 oz. capacity
Great for on-the-go draft beer drinkers. Also practical for bartenders, or party hosts, that obtain beer from kegs. Good insulation keeps beer cold for a long time.
Easy Cleaning: Simply grab the handle and unscrew the base. With a 2-1/4" wide opening for easy cleaning (also for easy filling). This makes these growlers unique. Easy to grip.
9" Height and 5" diameter. Vacuum sealed, triple-wall construction. 18/8 Stainless Steel, Tritan® plastic screw-top, non-toxic and BPA free.


Minimum Order: 2
2 or more - $25.00 each