Wine and Food Accessories:
Custom Orders Page for Special Customers
Order placement:
Order placement
Wine & Cheese Pairing Wheel for Toni Ponder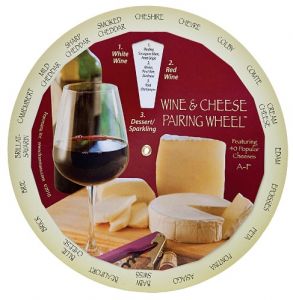 Wine & Cheese Pairing Wheel (40 Cheeses)
Discover how to pair forty cheeses with this tool. The Wine and Cheese Pairing Wheel will take your entertaining to the next level and also may inspire you to create new dishes in the kitchen. 8" in diameter.
Franmara referral discounted price.
Wine & Cheese Pairing Wheel: $8.00 each